Facebook Creative Shop Ignite Session: Social Media Tips & Tricks for Your Side Hustle
Learn some quick social media tips and tricks that I learned while attending a Facebook Ignite workshop with the cool folks at the Facebook Creative Shop.
---
Thanks to my friends at Coalesce I was invited to Facebook's Ignite Session which was an immersive experience dedicated to creating and promoting content on Facebook and Instagram for your side hustle, that scrappy client, or a passion project.
During the session, we were prompted to partake in a competition, #StorySchoolChi, where we would put our Instagram story-building skills to the test and create a story worthy enough for the Facebook Gawds. Everyone who knows me knows I love a good competition.
I admit my gif was pretty basic. MY BASIC GIF
Well this is how it went down…
"And our next winner for the Facebook Mobile Studio #StorySchoolChi contest is…. Dominique!" In total shock, I jumped out of my seat and ran to the front of the room to claim my prize only for the announcer to say that he had made a mistake and I wasn't the winner.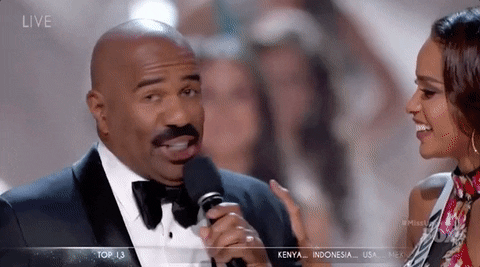 Because Facebook employees are super classy, polite, and think quick on their feet, they crowned me Honorable Mention and gave me an Instagram sweatshirt instead of the super cool Facebook branded Swell water bottle. My colleague/desk mate J actually won so I now have to look at it every day that he decides to take a sip.
Aside from laughing my way back to my seat, the workshop experience was awesome and I learned more in the 2 hours at the Facebook Chicago office, than I had in 2 days' worth of YouTube tutorials and Google searches about social media hacks.
So, for all of you statistics junkies, Facebook shared that "people thumb through about 300 feet of content per day which is equivalent to 1 Statue of Liberty per day."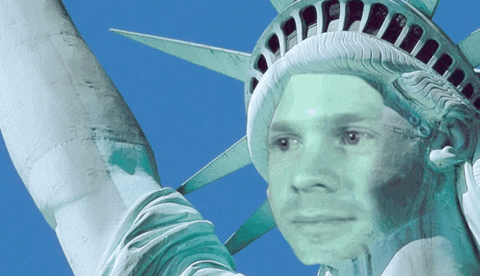 Stat junkie or not, this means that it is even more important than ever to ensure that your content is immediate, interactive and or immersive to catch the eye of the viewer and the speed of their thumb.
Here were some of the basics we covered:
"Remix Your Existing Assets"
I love this because for content beginners, sometimes you feel like you are always trying to capture new content. What Facebook means here is that you can re-use photos or videos and elevate them using certain apps that make old assets feel very new.
Facebook or Instagram paid support like Canvas, Carousel or Slideshow are all great ways to remix and promote content in a fresh way
"Shooting from Scratch"
Social content doesn't have to be expensive! Nowadays people are getting thrifty and scrappy to make nothing into something.
Facebook recommended the following:
Leverage locations with natural light
Use materials you have around as backgrounds
Purchase an inexpensive tripod for stability and perfect angles
Use foam core to bounce light
If you are like me, do you find yourself scrolling through FB or IG and coming across beautifully crafted ads that look like the creator has a shop of minions whipping out beautiful photography using the fanciest equipment known to man? Or have you ever asked someone what app they used to create a cool image and they acted as if they didn't want to share because it was so top secret?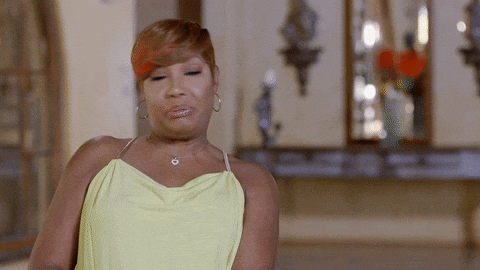 Well THANK YOU Facebook for wanting us all to be great. Below you will find a link with Mobile Studio's Top 10 Creative Apps which are apps that have been vetted by Facebook experts so it is the real deal.
https://www.facebook.com/business/e/mobile_studio_top10creativeapps
Some of my favorite video enhancing apps from their list are below:
Legend

Download here: http://legend.im/#
Take your content to the next level by adding animated text to a static photo or video

Boomerang

Everyone is using this these days but on average I find that I get way more engagement with my content when it is in this format. Short looping videos are a MUST so start creating!

Instagram Stories

Download here: https://itunes.apple.com/app/instagram/id389801252
So, I have a confession. I never used this before this workshop and now I would like to think that I am pretty bomb since I did get "Honorable Mention" after all? (See the first paragraph of this where I shared a funny story about being basic) I personally think that IG Stories are better than Snapchat for the mere fact that the customization and tagging capabilities from a branding standpoint garners more reach. Yes, I missed the Snapchat filters but hands down there is more content flexibility with Instagram Stories.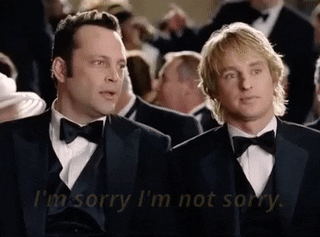 AND THEN THERE WAS THIS GOLDEN NUGGET THAT I HAVE BEEN ON SNOOZE ABOUT…
Facebook Live With Feature
This great collaboration and engaging feature (that has been available for users with iOS since May of this year) allows profiles to invite friends into their live video to hang out even if they aren't in the same place. How cool would it be if Beyoncé randomly selected someone to join a FB Live With video? I faint and digress.
How Does It Work?

Select a guest by tapping a comment from the viewer that you want to invite or select a guest from the Live Viewers section. The viewer has to accept or decline whether they want to join
For a full tutorial, click here.

What's So Great About It?

From a branding perspective, this is a great way to connect with your community in an engaging way. Live With can lend itself to just about anything. I have included a few that came to mind below:

Brands can invite consumers for surprise and delight FB Live With events
Interactive coaching and or instructional sessions that encourage and promote live participation
Celebrity/influencer live engagement & giveaways with fans
We covered a lot in a short period of time BUT you can check out THE SUPER helpful link that gives you more details than I will include.
MORE FACEBOOK CONTENT TIPS AND TRICKS
---
UNTIL NEXT TIME,
LYRIC- FACEBOOK HONORABLE MENTION RECIPIENT
Tags: